2021 Annual Graduation Celebration
2021 Annual Graduation Celebration
Watch Our Celebration Videos
May 4, 2021 Annual Graduation Video
Coming Soon
Bethesda-Chevy Chase High School Video
Quince Orchard High School Video
Watkins Mill High School Video
Wheaton High School Video
Success Program College Graduates Video
In 2021 CollegeTracks celebrated our largest ever graduating cohort of College and high school seniors, despite the intense challenges our students and community faced.
Between April 27 and May 4, we hosted seven virtual graduation celebrations to honor our students' achievements and to salute the community and partners who supported their successes. We are incredibly proud of our nearly 800 graduating high school seniors and almost 100 graduating college students as they move on to the next steps in their journeys.
The celebrations culminated on May 4 during our 2021 Annual Graduation Celebration, during which Eric H. Holder, Jr., 82nd Attorney General of the United States, delivered an incredibly inspiring keynote address. The celebration also featured Class of 2021 student speakers, messages from families and community leaders, and more.
You can watch the whole event:
We are deeply grateful to all of our speakers, but especially Mr. Holder, who challenged our community to:
"Always remember that positive change is possible - but it is not promised.  Dr. King said that the arc of the moral universe is long and it bends towards justice.  But the reality is that arc only bends when talented, dedicated young people like yourselves put their hands on the arc and pull it towards justice.  You must not look at this imperfect world and consign yourself to merely existing in it.  You must use your formidable skills and the power you have, or will acquire, to make it better."
Our deepest gratitude to the many generous sponsors and supporters who made our 2021 Celebrations possible!  Thank you for standing with CollegeTracks, and for being there for our students when they needed you the most.  Thank you to:
GOLD SPONSORS
Linda & Robert Youngentob
BRONZE SPONSORS
Willie & Dr. Joyce Woods
CELEBRATION SPONSORS
Anonymous
Hope Gleicher & Andy Burness
Stephen Kaufman
Peggy Fitzgerald Bare & Clive Bare
Kevin & Diane Beverly
Mike & Michelle Citren
Lindsey & Terry Eakin
Rose Gutfeld & Peter Edwards
Laura & Jonathan Ginns
Helene & Andy Glick
Hilary & Alex Joel
Sherry Bindeman & David Kahn
Christopher & Katherine Kim
Bruce & Karen Levenson
Faye & Harvey Levin
Stephanie Loughlin
Laura & Sam Racoosin
Kevin Lavin & Mora Solano
Sue Stolov
Nancy Leopold & Jeff Wagner
Wendy Whittemore
We'd also like to recognize our Class of 2021 donors, who pledged to support CollegeTracks in shifting to a fully virtual and highly effective program model, ensuring we met the unique needs of the Class of 2021. The leaders of this group were:
Anonymous
Linda & Robert Youngentob
Hilary Joel, Josh Weston, and The Weston Family Foundation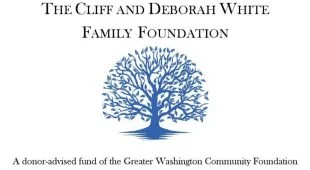 Their gifts were matched by a number of other generous and motivated community members, including:
Karen & Ethan Leder
Alan Meltzer
John & Christine Fruehwirth
Craig & Patricia Ruppert
Melanie Folstad & Rick McUmber
Todd & Tracey Forman
Rose Gutfeld & Peter Edwards
Shirley Brandman & Howard Shapiro
Miles Spencer
Josh & Lisa Bernstein
Marcy & Neil Cohen
Jerry & Joyce Sachs
It's never too late to support CollegeTracks. We invite you to make a gift below.