Meet our new Board Member Jeffanie Rantung-Kramar
Meet our new Board Member Jeffanie Rantung-Kramar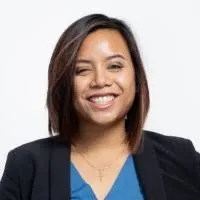 Jeffanie Rantung-Kramar
CollegeTracks is thrilled to have Jeffanie Rantung-Kramar, one of its alumni, to join its Board of Directors. She is a Business Process & Architecture Professional at Freddie Mac.
For Ms. Rantung-Kramar, CollegeTracks is a ray of hope—a light that keeps you going. As a first-generation student, she understands what it feels like to be in the shoes of CollegeTracks students.  As a board member, she is committed to strengthening networks that will allow CollegeTracks students to connect with other organizations and people. She considers networking as powerful, because connections are a language that is just as powerful as money.
Ms. Rantung-Kramar has stayed connected with CollegeTracks after she completed its Access and Success programs and from Bethesda-Chevy Chase High School and the University of Maryland College Park with a Bachelor's degree in Business & Administration, Entrepreneurship, Management & Operations.